Ferring

Pharmaceuticals,

a world leader in research
---
Ferring Pharmaceuticals is a research-driven, specialty biopharmaceutical group committed to helping people build healthy families and live better lives. Ferring is a leader in reproductive medicine and maternal health, and in specialty areas within gastroenterology and urology.
The company's research activities and products are connected by a common focus of providing tailored treatments that work on the body's own terms, enabling doctors to combat numerous diseases and medical conditions.
Ferring has its own manufacturing facilities in several European countries, in South America, Israel, India and China. It is also currently building new facilities in the USA. With the acquisition of Bio-Technology General in 2005, it has capabilities in recombinant biotechnology as well as more traditional pharmaceutical manufacturing.
Ferring's marketing, medical services and sales teams, led by the corporate headquarters in Saint-Prex, Switzerland, operate from nearly 60 countries and employ over 6,000 people throughout the world, while treatments are available in 110 countries. This expansion has allowed Ferring to maintain a double-digit annual growth rate over the last two decades.

Ferring is a proud supporter of the AODA (Accessibility for Ontarians with Disabilities Act) Feedback and questions are welcomed.

To learn more about properly storing and handling pharmaceuticals and medical sharps or finding a collection location near you, we encourage you to visit the HPSA website at www.healthsteward.ca
As part of Ferring's commitment to responsible medication [medical sharps] disposal, we are proud to support Medications Return Programs [and/or Sharps Collection Programs] managed by Health Products Stewardship Association (HPSA). These programs provide a safe and convenient way for consumers to dispose of unused or expired household medications (medical sharps) in an environmentally responsible manner.
Therapeutic Focus
Ferring Pharmaceuticals is devoted to identifying, developing and marketing innovative products in the fields of reproductive health, urology, gastroenterology, endocrinology and orthopaedics.
Read More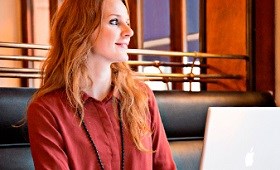 Careers
Career opportunities at Ferring Canada.
Read More
Latest News
Thursday, 27 January 2022 Gender, health and racial inequalities to be tackled in flagship Ferring grant programmeRead more >

Tuesday, 21 April 2020 At Ferring Canada, our hearts beat strong for Nova Scotia Read more >

Wednesday, 08 April 2020 Wednesday, April 8, 2020 (MONCTON, N.B.) – 13th annual Canadian Infertility Awareness Week (CIAW) taking place, April 19-25, 2020.Read more >